Business Focus: How to Compete and Beat the Heat of Giant Competitors
It is really intimidating for starting entrepreneurs to face millionaire or even billionaire entrepreneurs like the story of David and Goliath. Giant companies and corporations are surely rich with unlimited resources, but they also have bureaucracy, making them a lot slower, especially when it comes to customer service. It is important to differentiate yourself from bigger or giant companies and corporations by instilling a culture of fast paced customer service through prompt answering of calls and emails, delivering of samples within days or weeks instead of months, and training a team of phenomenal customer service and technical service personnel who are empowered to make smart or wise decisions on the spot.
Even if you always get "no" from customers, it is important to take a risk and be brave to search for potential clients, and take care of them when they turn to you because this is what giant companies miss, they take their clients for granted. Once you find even the smallest chance given to you, handle it properly and rock it with your great performance. Of course, it is obvious that you are a small business, but you don't need to act like one, you can create your own strategies, be resourceful, unique, and innovative and eventually succeed, even though your competitors invest millions on research and development. In any business you need to be smart in making decisions, execute success, and believe in the power of self-fulfilling prophecy backed up with hard work, research, and the right attitude. There are a lot of companies or corporations having outdated services and off-the-shelf products that customers begging to be modified, but business owners are seemed to be tone-deaf and they may not actually know how to listen to what their clients want. This is the best time and your greatest opportunity to show your consumers that you are willing to take care of them by availing your products and services, and make them realize that something new or small should not be a basis for turning you off. Above all, it is essential to listen to what your clients say, taking into consideration their suggestions and opinions.
The SEO industry is extremely competitive, with thousands of firms competing for all sizes of clients, from the mom and pop hardware store to large international firms. So, when your SEO firm manages to capture the business of one or two good customers, you want to do right by them. You want to provide them with the best service possible. However, this can be difficult when you're also spending your time trying to increase your business, bring in new clients. Both are full-time jobs.
So, what's a consulting firm to do; especially small ones? The answer an increasing number of agencies, seo consulting firms and re-sellers are going to is a partnership with a top-notch wholesale SEO platform company. These type of companies are one-stop shops for the consulting firms who want to offer all of the services of a big name firm with a fraction of the budget or employees.
Firms such as Posirank have developed and continue to put into place services, reports and solutions to seamlessly integrate with their client's systems. With programs available to suit any size customer, partnering with a wholesale platform company provides you their extensive background, knowledge and employees. They help firms grow larger without having to break the bank in the process.
Guide to Buying a Business
If you are one of those individuals who is planning to buy a business and you are looking for tips and guidelines, then this article is for you. There are pointers that you need to take into consideration before you buy a business. If you are one of those individuals who are buying a business for the first time, then it is necessary that you conduct an online research first. And while you are conducting a thorough research on the Internet, it is advisable that you get to read business blogs or any articles found on the web today that can give you useful information and helpful tips on how to buy a business. It is also necessary that you get to check forums or online sites where individuals gather and share their stories or experiences when buying and selling a business.
Apart from conducting a thorough research on the web or reading business blogs, it is also recommended that you ask your friends, families, or fellow businessmen you know who have bought a business before. It is vital that you listen to the experiences of other people and make sure that you learn from their mistakes. You should take note of these guidelines and make sure that you apply it when you are buying a business. Aside from doing an online research, you should also know that there are awesome companies and professionals out there who can assist you in all aspects of the buy and sell process.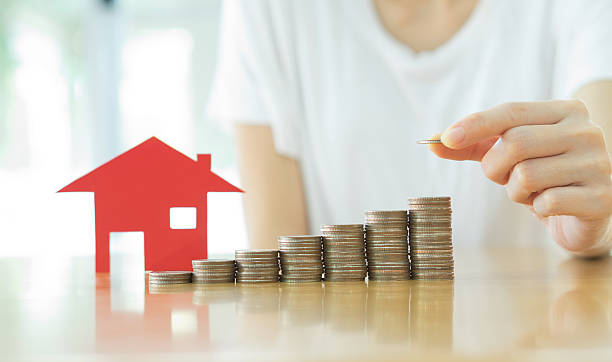 Improving Your Credit Score Whilst Starting A New Business
A large number of people choose to start up their own new business because of the large benefits that come about with it. When it comes to starting up a new business, you will need capital for you to do that and it might be hard for you to acquire it. To deal with this issue, most people result to borrowing funds from banks so as to start a business.
Before a financial lender gives you a loan he must first determine that you are able to repay the loan and to do this, he considers your credit score, the better it is the higher your chances of getting the loan. A lot of business owners may have a tainted credit score and this is attributable to the mistakes that they may have made while they were young, the effect of a bad credit score is long term in nature and it might make you not get the loan to start your new business.
How Can You Secure a Good Business Funding?
One who has been able to start up his or her own small business might be very happy about having achieved this, knowing that running a business is indeed very promising. One might know, however, that when it comes to making this business grow, it is important to have some kind of capital, which might make him or her think of getting a business loan from a bank. However, one might hesitate, knowing that it is not at all easy to get a bank loan, as banks are careful about whom they lend money to. Here, then, are just some tips that you should follow if you want to get funding for your business, some tips that will surely help you in your endeavor to see growth in your company.
The first thing that people should do in order to get business funding is to make sure that they do some work on their credit score. If you know about credit score, you might know that if you want to get some business funding, it is important for you to have a good credit score, as a bad one will hinder your chance of getting the loan that you need. One will be glad to know that he or she can find many ways through which a credit score can get fixed, and through taking one these ways, he or she can have the chance to improve the chance of getting a loan.